Our philosophy adopts a basic premise that embodies respect for the native environment while introducing unique modern materials and techniques.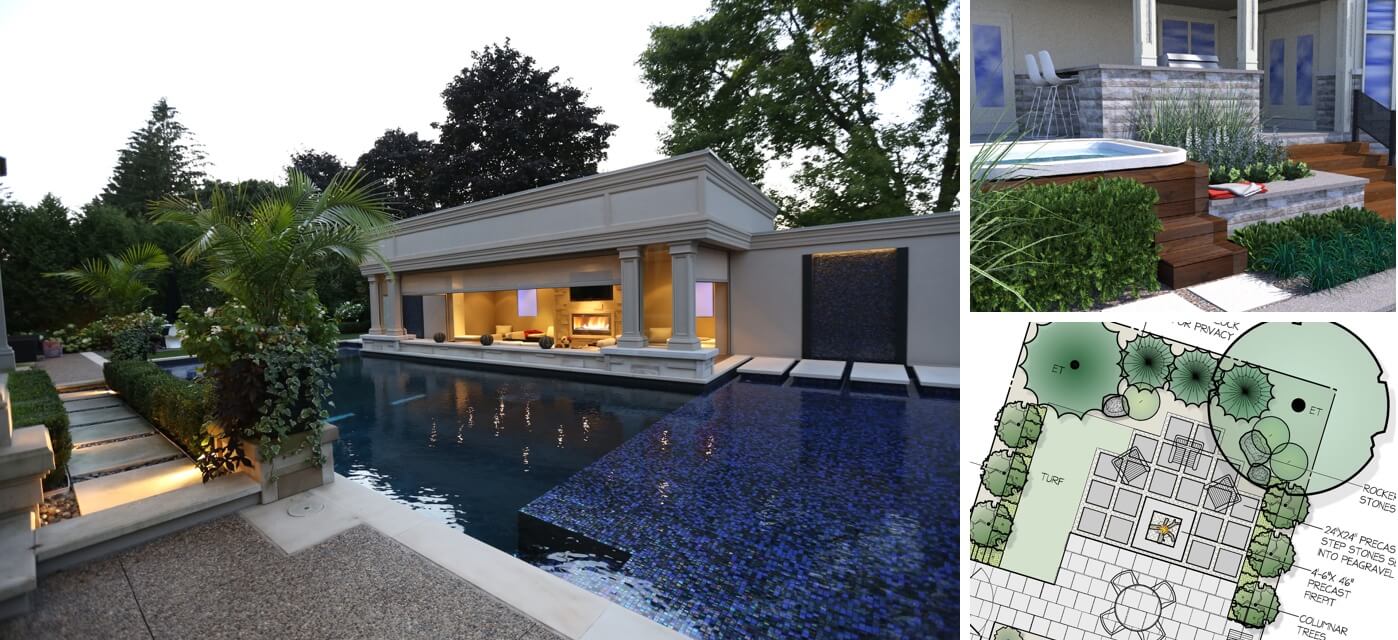 International Landscaping is an award-winning, full service design­-build company which serves residential and commercial properties throughout the Greater Toronto Area. Through careful planning, our talented team of craftsmen utilize planting, stonework, water features and lightscaping to create extraordinary spaces.

We take pride in providing excellent customer service and unparalleled attention to detail in every facet of our projects.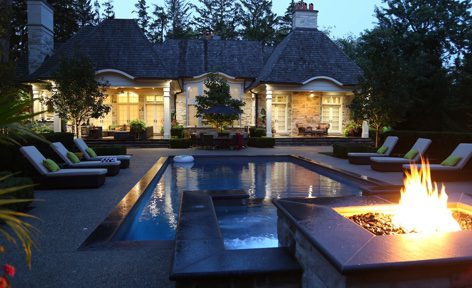 Hardscaping
Through careful design and craftsmanship International Landscaping offers a wide range of built surfaces and structural elements. These unique outdoor environments can be created integrating a wide range of materials from beautiful, local, natural stone or the rich textures of exotic hardwoods. Through customized landscaping, International Landscaping can create distinguished landscapes of exceptional value.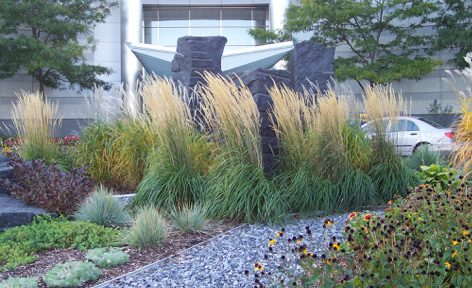 Softscaping
Customized planting solutions are used to address the unique requirements of your outdoor space. Thoughtful plant selection and arrangement help to accent and define built structural elements and add colour and texture. Our knowledgeable team can provide solutions for roof top gardens, xeriscaping and themed plantings. Low maintenance strategies can be incorporated to help minimize long­term care requirements.
Irrigation
Whether implementing a new irrigation strategy or retrofitting an existing system, we will guide the development of an overall water management plan to help conserve water, while conveniently protecting your investment.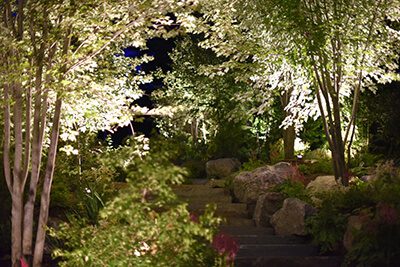 Lighting
Landscape lighting is an integral component of landscape design. Energy efficient lighting can be utilized to highlight planting design features or architectural focal points, all while increasing the safety and security of your exterior environment.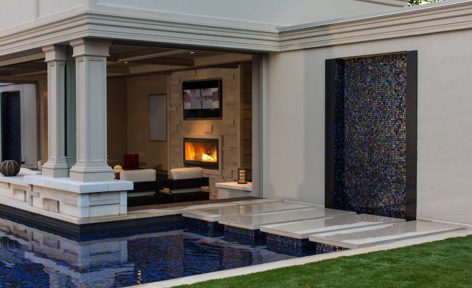 Water Features
Unique aquatic environments including naturalized rockery ponds, bubbling stone features and other creative water elements help provide a sensory experience within the landscape. Often paired with lighting components, one of a kind water features can offer calming effects with stunning visual impacts.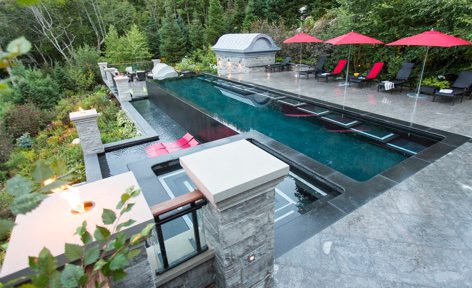 Pools & Spas
In partnership with elite pool and spa professionals throughout the industry, International Landscaping can provide guidance for the creation of your customized poolscape. The ability to incorporate features such as elegant infinity edges, contemporary water effects and spectacular fire elements into the designs helps to enhance the recreational and entertainment value of your investment.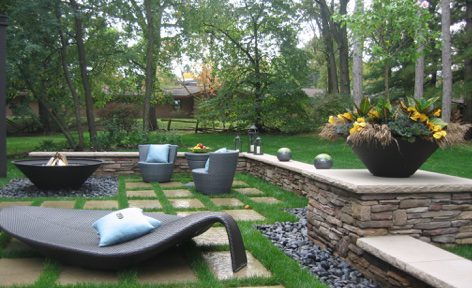 Landscape Enhancements
Enhancement features can bring a site to life. While establishing a sense of place, these elements set the tone, creating a desirable atmosphere. The integration of accent decor, sculptural pieces and seasonal elements provide year-round visual interest and aesthetic value.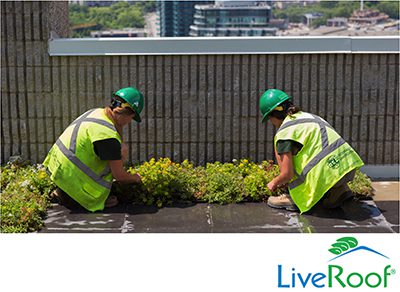 Green Roofs and Walls
 As a certified LiveRoof installer, International Landscaping Inc. can assist with the design and install of vibrant living walls or green roof spaces that suit the exterior and/or interior of your residence or corporate environment. Green roofs can help reduce air pollution, lower energy consumption, increase the lifespan of the roof, and add seasonal aesthetic and interest. For both vertical and roof gardens we can customize the design to incorporate a diverse selection of vegetation based on the site climate, lighting environment, wind exposure, orientation and maintenance requirements.