At International Landscaping, we strongly believe in being environmentally responsible for our actions. We maintain that environmental sustainability can be accomplished cost­ effectively while complementing the overall design.
For us, sustainability is designing and maintaining landscapes that are both attractive as well as in touch with the local climate and environment. We endeavour to develop solutions that achieve multiple objectives at once; visually pleasing designs,
minimal resource input for maintenance, and the enhancement of surrounding ecosystems. From installing eco-friendly hand­dryers to designing exquisite LEED compliant corporate solutions, we are green from the roots up.
Electrically Powered Landscape Maintenance
One of our driving goals at International Landscaping is being leaders and innovators in our industry. We are proud to announce our newest initiative, an entirely electric division. International Landscaping now has the tools and capability to service our corporate clients without the use of gasoline that emits powerful and dangerous emissions into the air.
We now have the capacity to use all electrical -powered equipment to maintain exterior landscapes, which provides several environmental and human health benefits. Our reliance on fossil fuels is shrinking and at ILI and we could not be more excited.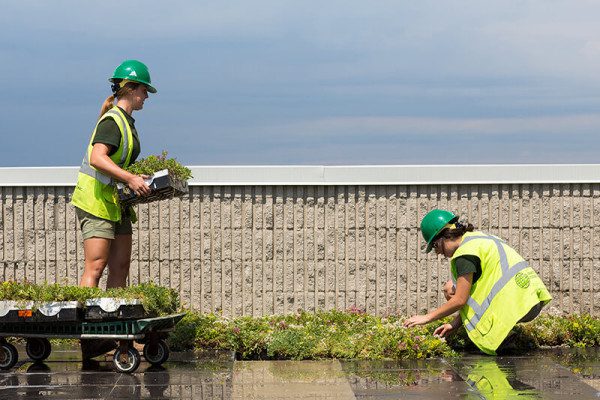 Landscape Development
International Landscaping builds both commercial and residential projects in varying scale sizes. We pride ourselves as a progressive company that keeps in touch with emerging trends and energy saving environmental initiatives. We can manage and implement products and systems into every project that help conserve inherent resources.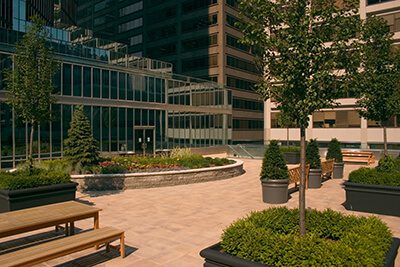 Design Group
We create design solutions that reflect our current and future need to conserve resources. This includes water recycling and management, the introduction of energy efficient lighting technologies and incorporation of green rooftops and green wall technologies. All of these solutions also help to minimize overall maintenance requirements and to help restore native habitats and allow the site environment to self regulate in a natural process.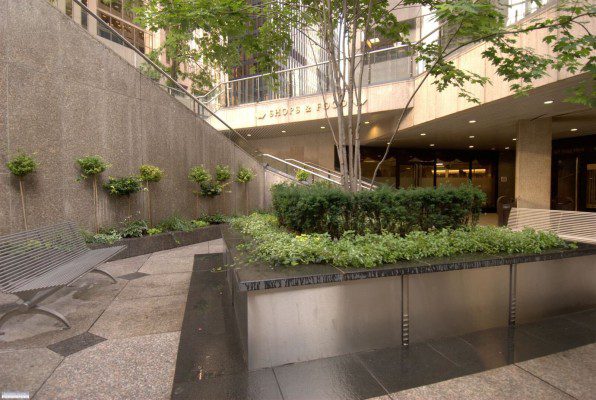 Landscape Management
We believe in reducing wasted resources while still providing immaculate landscape management services. We are always striving to introduce new sustainable practices into our landscaping methods. To us, green is much more that just the industry we are in.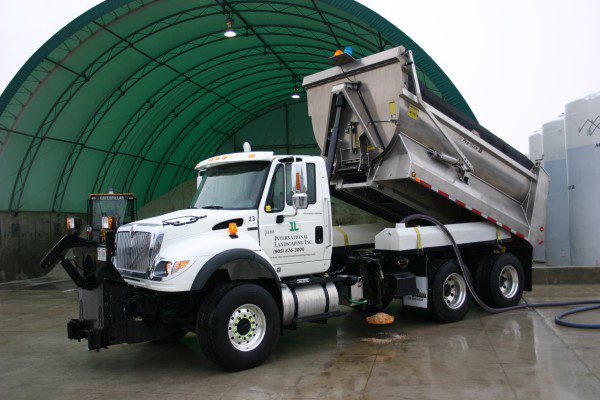 Winter Management
Our property houses a state of the art manufacturing facility that produces organic anti/de-icing liquid and ice melter that is created from the by-product of sugar beets. These all-natural products are more efficient than traditional rock salt and reduce chlorides being leached into our ground water. We take great pride in utilizing these products as part of our Winter Management services.