This project includes:
Conceptual Design
Detail Design
Hardscaping
Irrigation
Landscape Consultation
Landscape Enhancements
Lighting
Permit Procurement
Pools & Spas
Project Management
Property Maintenance
Seasonal Planting
Softscaping
Tree Management
Water Features
Water Management

Multiple Awards
A luxury resort-like feeling, mirroring the architecture of the home.
Project Overview:

Design Features
Conceptual Design, Detail Design, Hardscaping, Irrigation, Landscape Consultation, Landscape Enhancements, Lighting, Permit Procurement, Pools & Spas

Service
Working together with the client for the resort-like feeling they wanted.

A Winning Project
2016 Don Salivan Award for Best Overall Grounds Maintenance and 2016 Landscape Ontario Award for Private Residential Maintenance
A place to lounge with friends and family
A large, custom-built and centralized cabana housing change rooms, storage and entertainment areas is the architectural focal point of this tranquil Lakeshore backyard.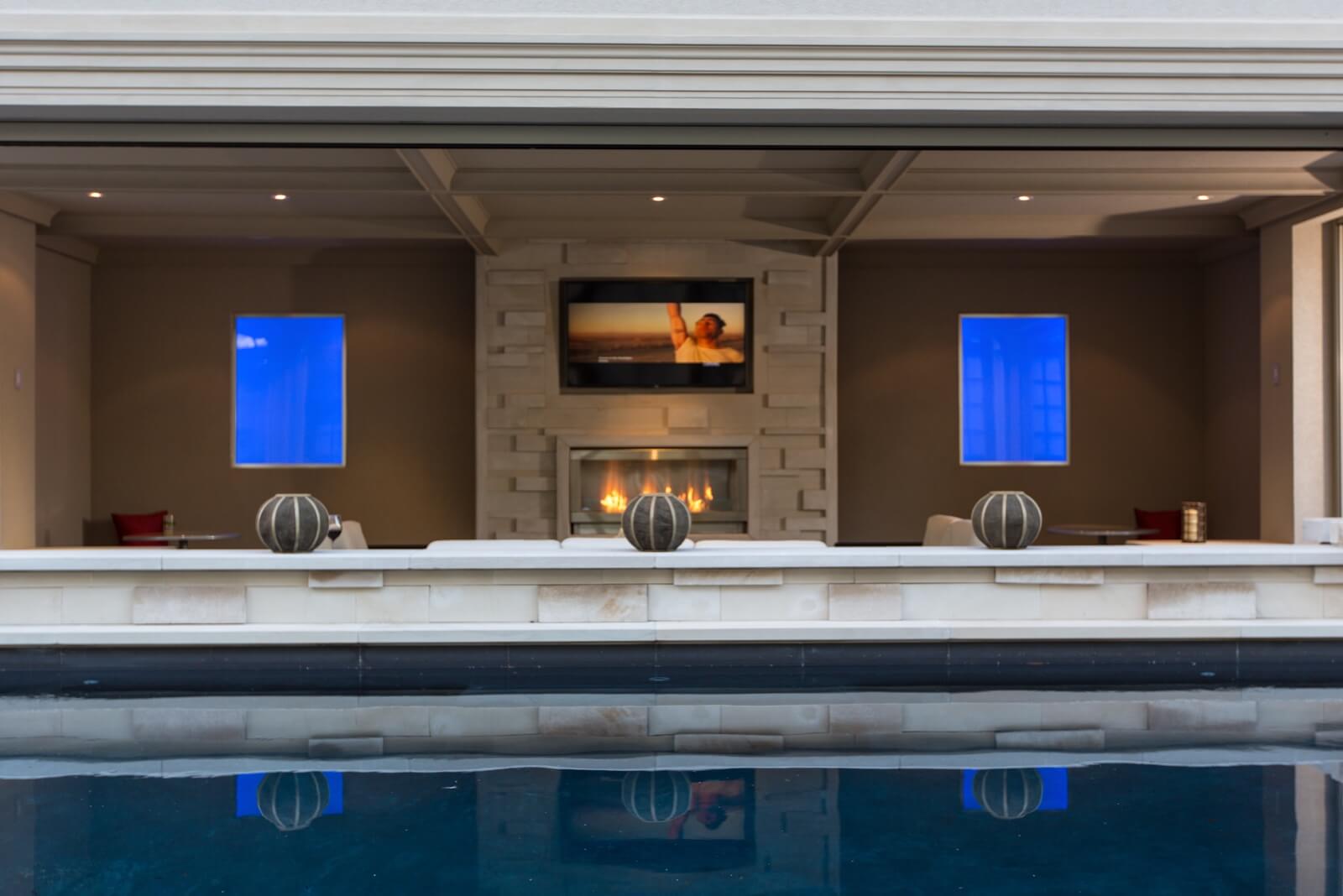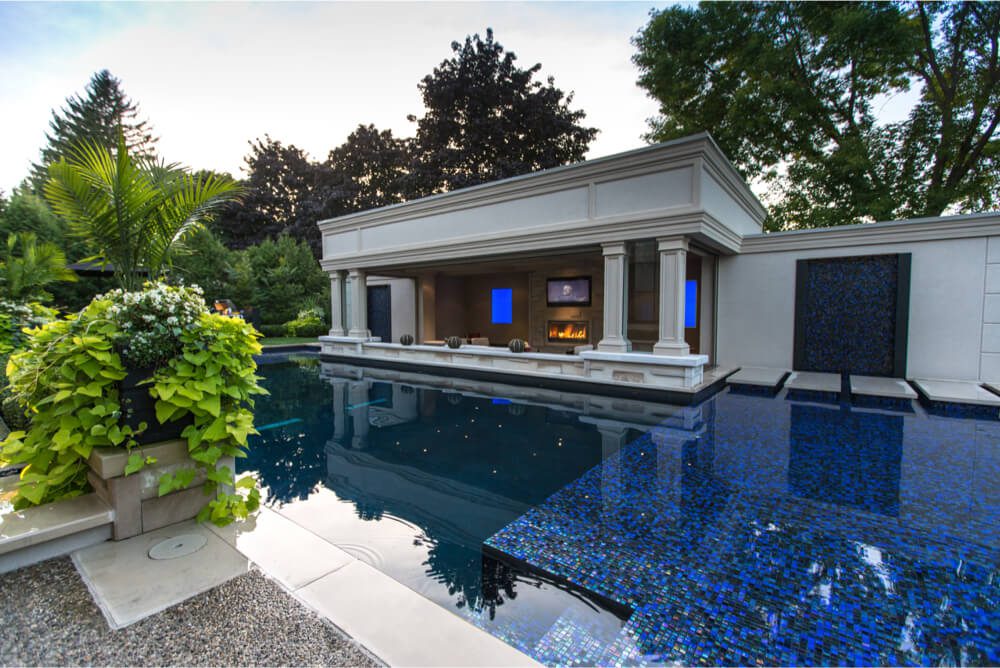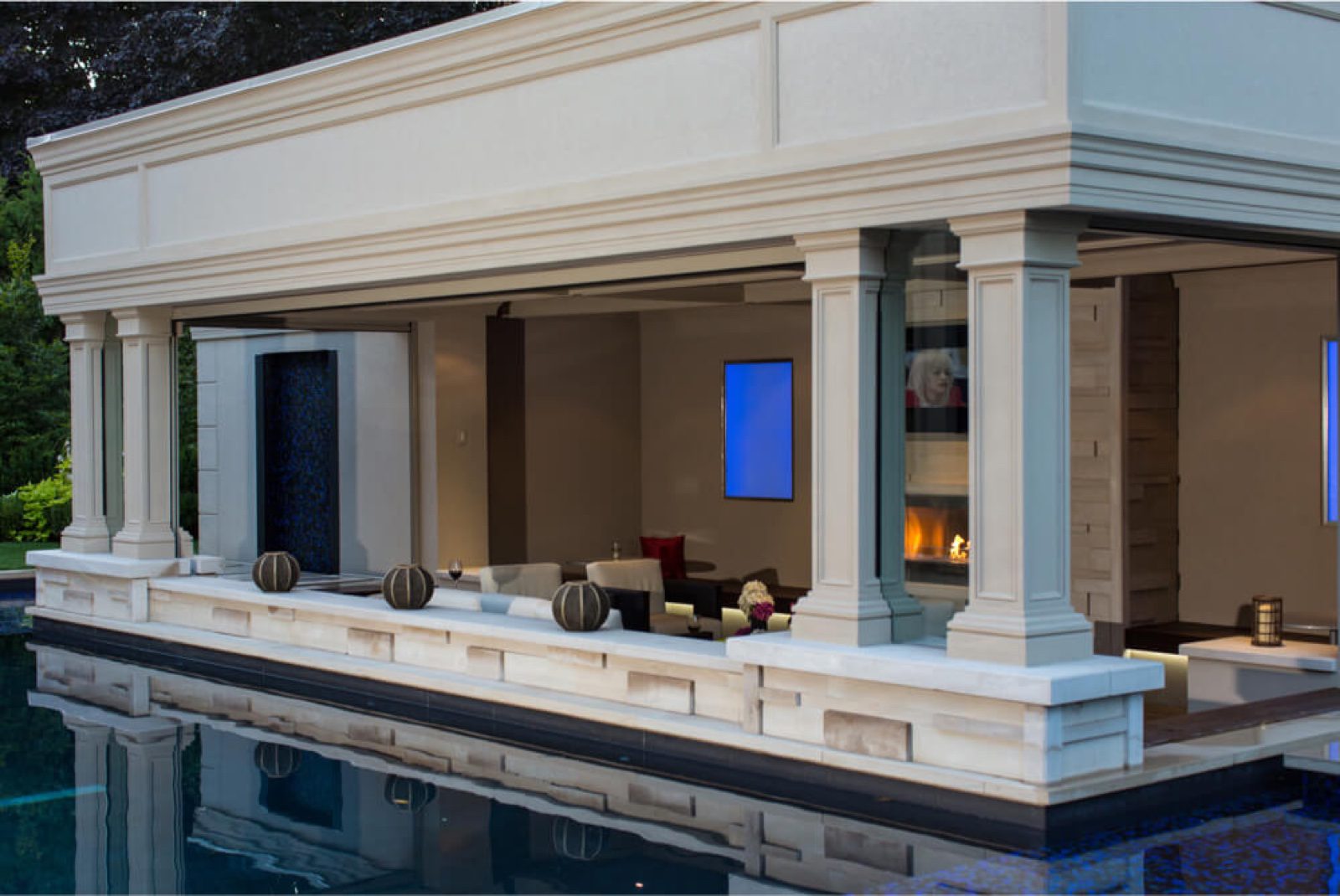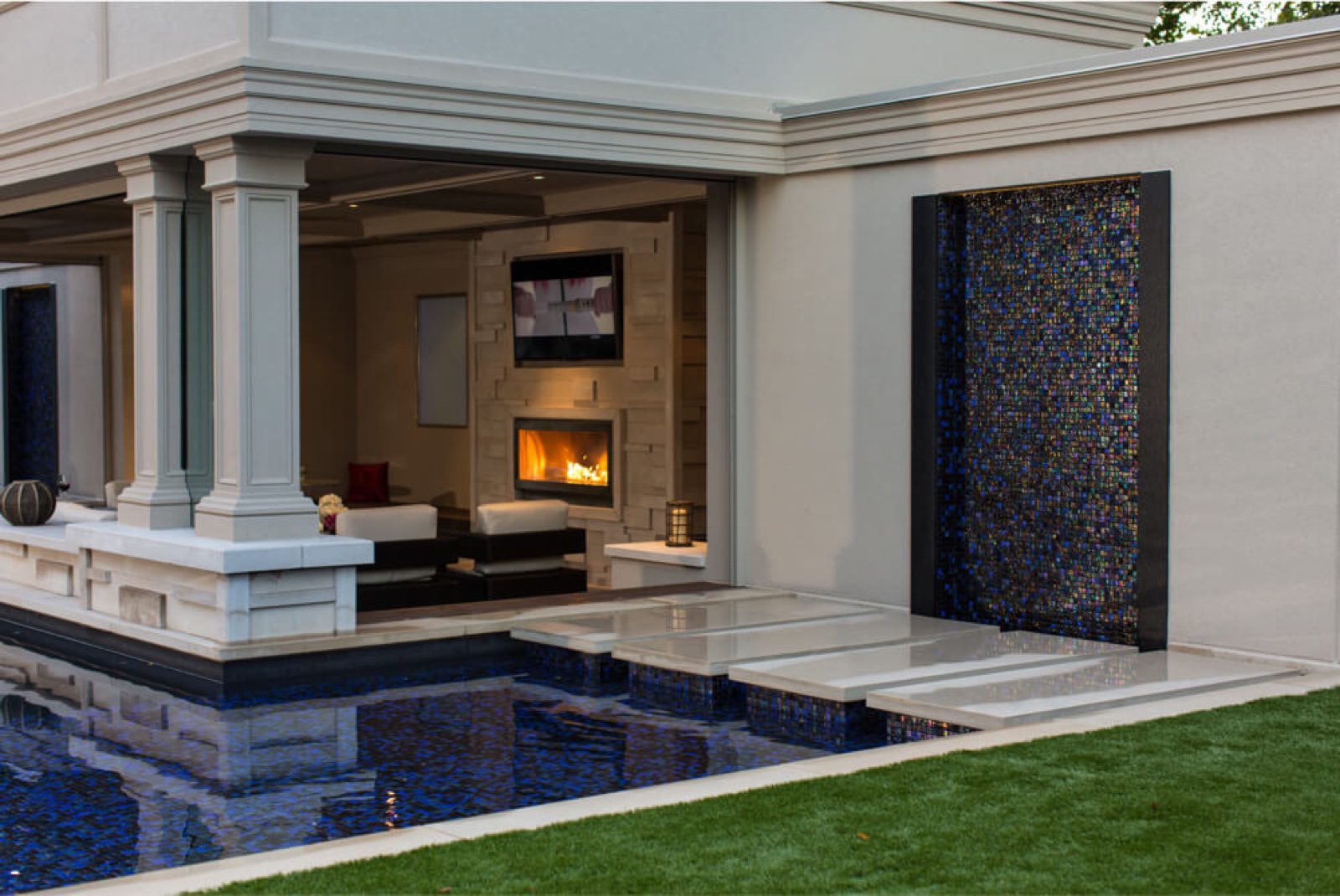 Entertaining Space
Intricate tile work was incorporated into the sun ledges at each end of the large pool and water walls flank the structure. "Floating" stepping-stones provide access across the pool from the artificial turf softscape areas into a sunken entertainment area, which features LED benches and an outdoor TV. A one-of-a-kind barbecue feature, along with a unique dining area that is located adjacent to the structure, ties this backyard together and provides an excellent space for social gatherings.
Ongoing maintenance
When construction was completed, our maintenance team took over to ensure that this award-winning Oakville landscape stayed in pristine condition. With proper care, technique and incredible dedication to detail, the garden's hydrangeas exhibit massive blooms every year, and the boxwood hedges lining the driveway and gardens are kept perfectly shaped.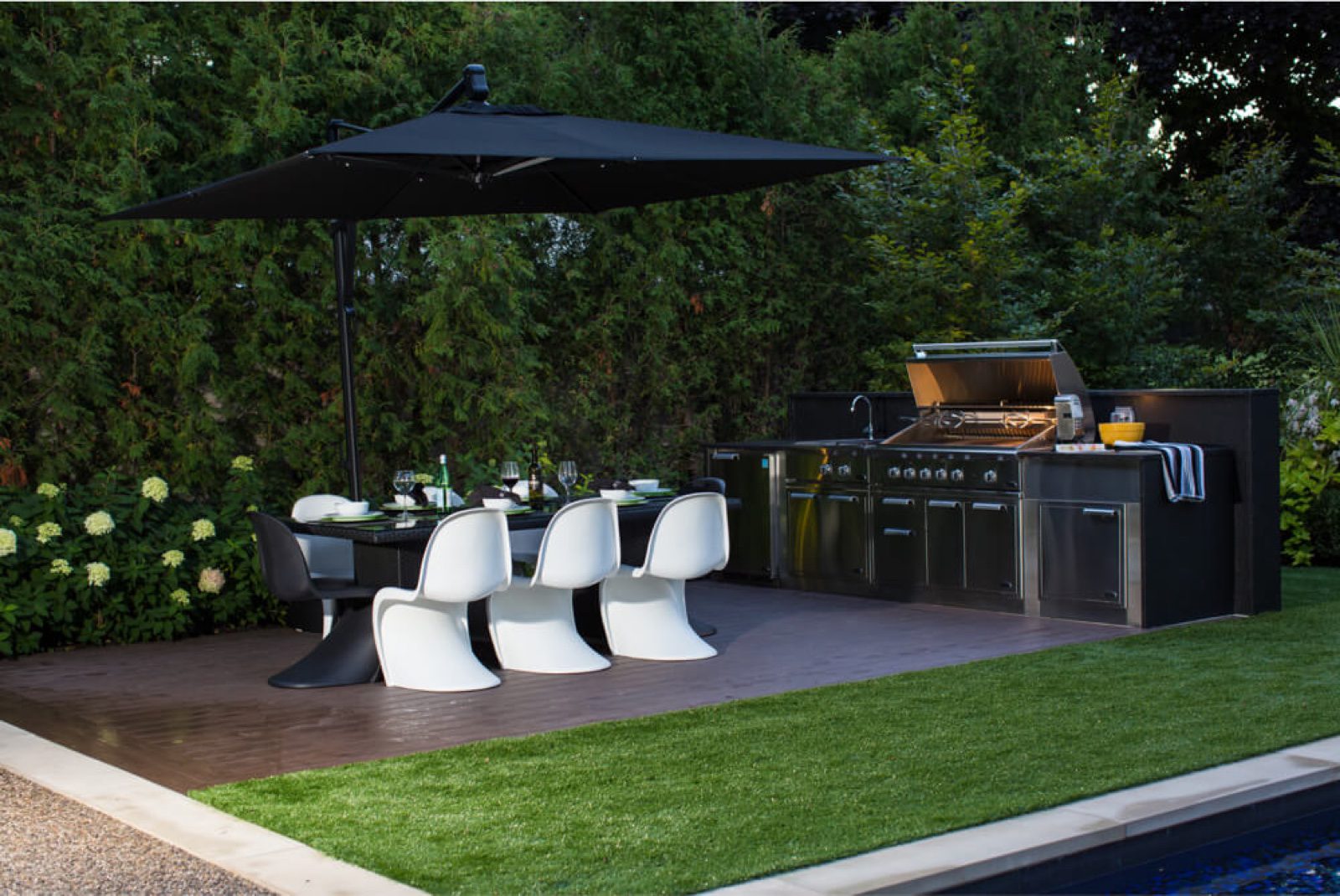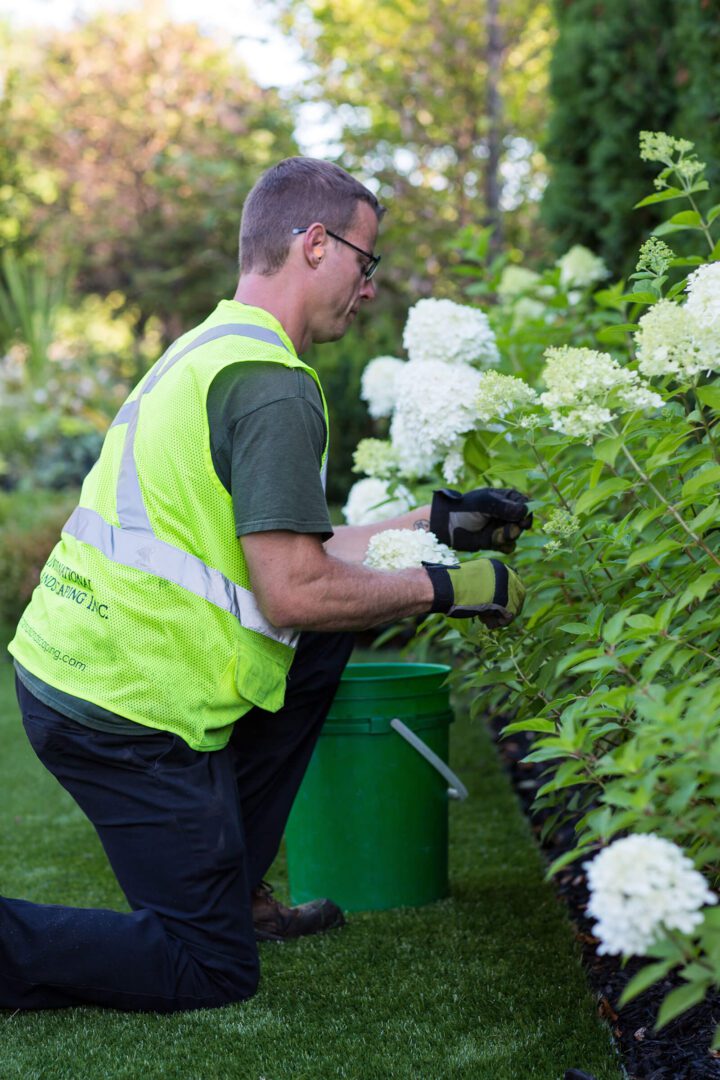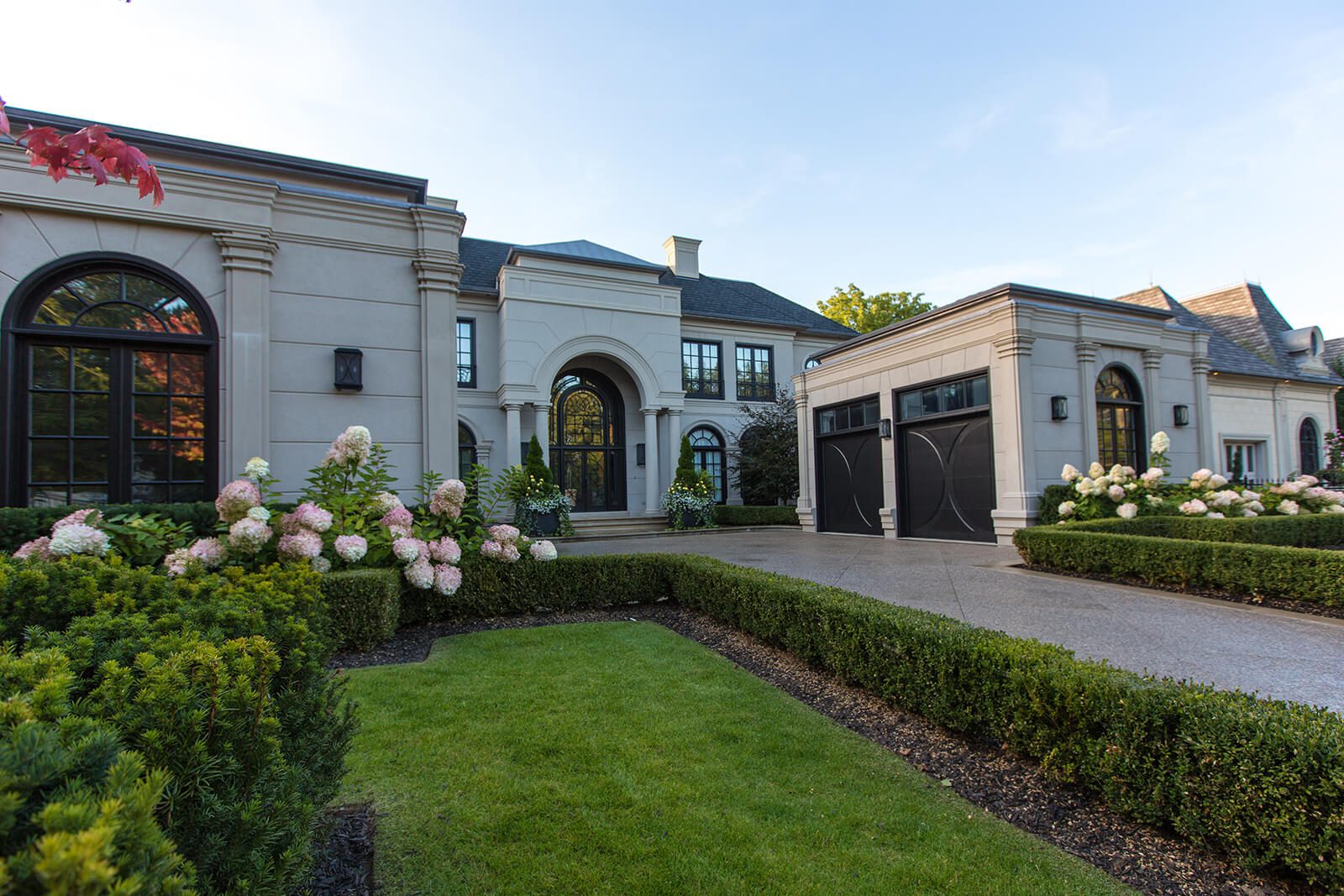 A grand entrance
The addition of seasonal planters provides lush tropical displays by the pool in summer and accents the stunning front entrance of the house with large spiral cedars as centerpieces for seasonal floral arrangements.